Another "PaulCast" is up and ready for your listening pleasure (or not). I know Trump is upset about not earning an Emmy and so am I. The whole podcasting industry is rigged I tell ya. Rigged!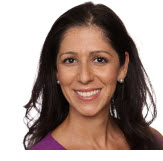 But seriously folks. Today's podcast features Alina Tubman …
Alina has managed campus recruiting programs in both the private and public sector in financial services. Most recently she was the Head of Campus Recruiting Strategy and Operations at the Federal Reserve Bank of NY. Prior to that she was a Vice President at J.P. Morgan holding various roles in campus recruiting and analyst program management. Alina's expertise lies in campus recruiting and internship programs and she consults with clients on effective campus recruiting solutions, including on-campus hiring, internship and full time program design and management.
When you think about "what you wish someone had told you" — she is actually telling people those things. In fact, when she's not advising clients on campus recruiting programs, she coaches students through their career transitions and over the years has helped launch the careers of many students looking to break through in finance.
You can connect with Alina on her website here or check out her LinkedIn profile.
Take a 20 minute break and listen in as we wax poetic on how you can expand your value in the company by expanding your knowledge base. (Some email subscribers may need to click through to the site to see the embedded player or go directly to soundcloud here.)
Remember – if you want to be interviewed just click here and fill out a three-question form. That simple. If you think that is complicated then you probably aren't right for the podcast.
On to the show!
---
---