My Value to You
I can help you develop a content strategy, brainstorm new marketing strategies/tactics, author, edit, socialize, and package marketing content, create loyalty and engagement strategies for channel partners AND employees.
Email me and we'll talk through all the various ways I can help you create and share content that gets you noticed and gets you respect as a thought leader.

I want to give you 1/4″ holes.
Seriously, I don't ONLY write for the fun of it. I do enjoy it but ultimately my goal is to help you shorten the runway to your success.
I can do what I do quickly. I do what I do with little babysitting. I know my stuff and that makes me an extremely valuable member of your team.
Here's where I have the most impact – cleaning up your to-do list.
I have yet to find an executive that doesn't have one or two things on their "to-do" list that haunt them everytime they open their email or calendar. Those to-dos are what I take off your plate, get done quickly, to free you up for the important stuff of making yourself and your company successful.
Ping me. Let's chat about your to-do list and what I can eliminate from it while making you a hero.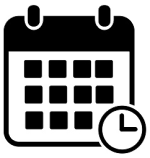 paul.hebertAToutlookDOTcom                                       schedule time right now on my calendar
---
For those that need some thought starters… see below.
Marketing Asset Development
Having the ability to create and socialize intelligently written and interestingly presented content is table stakes in today's marketing world. But so many companies have other things to do – like working with paying clients -they let the gas that drives the marketing engine can get a little thin. Then they turn to me for:
White Papers
Webinars
Blog Posts
Videos
Podcasts
Newsletters
Opinion Pieces
… the currency of a digital and socially connected realm. 
Time to add some power.
I can help you develop a content strategy, brainstorm ideas and content series, author, edit, package and help socialize your marketing content. Email me and we'll talk through all the various ways I can help you create and share content that gets you noticed and gets you respect as a thought leader.
Incentive/Reward/Recognition Industry Analysis
Pivoting your company? Entering the reward space and want to know what it's all about (it is a weird and wonderful world)? Call me – I can provide consulting on how to best position your product, service, company in the engagement, loyalty, incentive, reward and recognition industry.
Program Fulfillment Analysis and Recommendation
I provide you with analysis and recommendations on specific fulfillment options in cases where you have determined the approach and design of your program but are concerned with choosing the appropriate fulfillment partner.
Training and Education Services
I can will conduct 1/2 day training and education seminars on the effective design and operation of incentive, recognition and rewards strategies.  These training seminars include:
Creating a common language around the terms and definitions used in the incentive and reward industry
Study of the different incentive program structures widely used to create an environment for motivation
Determining the appropriate award type based on program objectives
How to budget for your incentive and reward strategy in order to ensure a positive ROI
What psychological principles should be included to increase the influence and results of a program
How to follow-up and measure success – and how to adjust for future programs
Program and/or Enterprise Strategy Analysis
Complete consulting engagements that incorporate analysis and recommendations for the following areas:
Alignment Gap Analysis between program goals and organizational goals
Communication Effectiveness Analysis within and between programs
Systems and Administrative Analysis to determine synergies and efficiencies
Award Choice Analysis based on audience segments and demographics/psychographics
Measurement Analysis to determine appropriate measurement criteria based on objectives
Program and Strategy Performance Analysis to determine if programs are achieving company objectives
Ala Carte
In addition to full-service consulting listed above, I can consult on individual elements listed in the Program and Enterprise Analysis area (awards, communications, etc.)
Purchasing/Outsourcing Services
RFP/RFI Preparation, Design and Evaluation to ensure companies ask and receive appropriate responses to identified needs when putting their incentive, recognition and reward programs out to a variety of providers to solicit bids.
Social Media Strategy and Engagement Design
Develop social media strategy by identifying core networks and niches to connect with, creating social media "point of view", establish success measure, setup tools, training internal staff (also provide outsource services.)