About Paul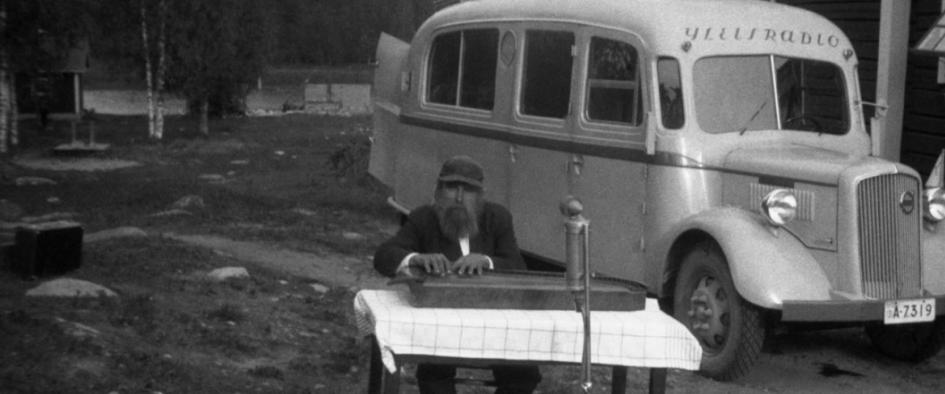 Thanks for visiting. You're here because you must want to know a bit more about me.
I've been writing a blog since 2006. At first as an anonymous site because the company I worked for was afraid of possible "legal" issues associated with a blog. I wrote "underground" so to speak for about 2 years and then just unilaterally decided to link it to my company. The result?
Nothing. No one cared. No one sued. My subscriptions grew and everyone was happy. Goes to show you that sometimes the right thing to do is to just do it.
I then started my own consulting company and the blog became my core marketing channel.  Over the course of the next four years, I grew my subscriber base to over 1,500 subscribers. I then sold my consulting firm to a reward and recognition company and as part of that agreement they got all my previous posts and past writing. The owner subsequently sold off most of the business and pulled back from the market. So all of my work on the blog from 2006 until 2015 is now pretty much lost to the world. But that was the deal I struck. I really thought I would stay with that company for a long time so I didn't think it was a bad idea at the time – but alas, it was not to be.
I will not make that mistake in the future. Hindsight is always 20/20.
You can see my original old site hosted on typepad. It has not been changed since I stopped updating it in September of 2011. It looks horrible. But you can see my old posts before I sold them. NONE of the content on that site is current so expect a lot of broken and outdated links.
Below are some additional places you can see my content and work.
---
Multi-Author Blogs
In addition, I have written for a website called Fistful of Talent from 2007 until 2020.

I also wrote for HRExaminer until 2020.

Both of those sites are focused on employees and HR.
PLUS…
In addition, I handled social media, podcasting, and other marketing support for the Enterprise Engagement Alliance.
---
Other stuff you might like to know….
Other than a few years working on the B-1 Bomber and the Space Shuttle I've pretty much been focused on influencing human behavior to help companies drive results and connect with their various business audiences. I do that by combining motivation theory, behavioral economic ideas and some good old fashioned common sense. I've been doing it for 25 years (more really – but after that many does a couple more really make it any better?)
Cancer survivor (I actually hate saying that but so many people are impressed by it I can't help it… I want to be impressive.)
Cold survivor (see – that doesn't have the same impact does it?)
Survivor – aren't we all. I applaud you for making it… For getting past your issues (we all have them) and being who you are. My problems are no more impressive, important or insurmountable than yours and you deserve the same accolades for making it this far in your life. Congratulations. We are all survivors.
---
Born in Paris, France.
Went to 7 schools in 10 years. Total of 9 schools from start to finish! (This trained me to be able to fit in quickly and be very comfortable in new situations.)
---
Brother to three sisters and two brothers (yeah… that's 6!)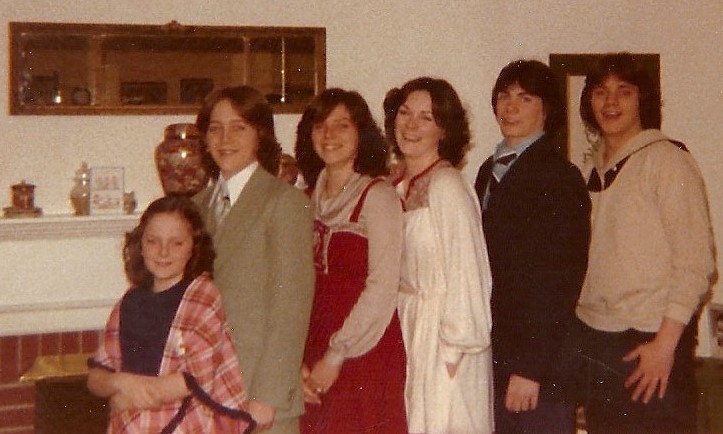 ---
Father – two children – one of each. They are older than in the picture below (but not as cute unfortunately).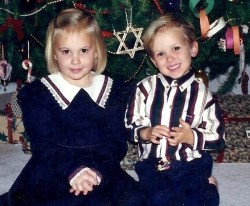 ---
Husband (same woman since 1986 – another accomplishment right?)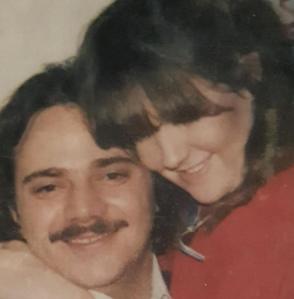 ---
Whiskey/Whisky (spelled both ways to satisfy the purists) drinker – used to drink beer but life's too short to wait to finish 12 or 16 ounces. Give me 2 ounces and let me go.
Enjoy the site.