Yes this post is somewhat opportunistic. 
But then again, I write daily and I have to use the raw material in front of me for ideas. It isn't easy coming up with something interesting AND brilliant every day. Trust me. You read my posts. You know I'm not interesting nor brilliant every day. Maybe never.
But…
… as I see all these companies canceling meetings and colleges moving to online coursework vs. in-person classes, I can't help but believe your salespeople and/or your distribution channel are going to have a much more difficult time than normal getting face-2-face meetings with prospects and clients. Which will impact sales. 
What can you do?
Couple of recommendations to keep things humming along.
Use this time to up your training and communication around products and services. If they can't talk to clients maybe they should talk to you and brush up on things.

Re-train on virtual technologies. Make sure your teams know how to set up virtual meetings and demos and camera-based meetings so they CAN have client conversations easily. Truth is, they may be able to do MORE selling in this environment if they can get comfortable with launching video meetings quickly and while on the phone with a potential client. I've been around enough salespeople to know they aren't comfortable with these "new-fangled" tech toys!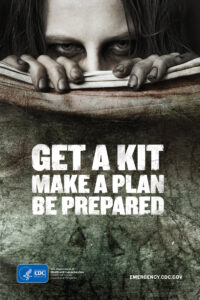 Use this time to increase your sales capabilities so that you can either sell more while your competition is waiting for things to "get back to normal" and it doesn't – or be better prepared than your competition when they do get back to normal. 
Also, I'd brush up on Zombie defense knowledge too… can't be too careful.
---