How many of you get all-a-twitter about the annual "feedback" session with your manager? How many of you think giving feedback to your manager is the right thing to advance your career? How often does your spouse appreciate that "feedback" you gave about your in-laws.
Yeah… me too.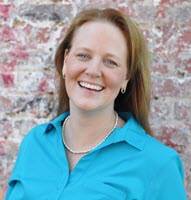 Until I chatted with Kelly Irons from DevelopUs last week on the "Paul"Cast. 
Have you ever thought of feedback as a gift? Me neither. Yet Kelly does a great job of convincing me that I should look forward to ANY feedback. And appreciate it as I would any well-intentioned gift.
I also didn't know that in any feedback experience I have a responsibility to look for the gift – it isn't always presented in the wrapper I'm expecting.
I have to say this was a great conversation (I even went longer than my normal 20 minutes!) 
This is one you should really listen to. Check it out below. (Email subscribers may have to click through to play the audio track.) When done listening be sure to follow her company on twitter: @DevelopUs ! 
See you next time on the "Paul"Cast!