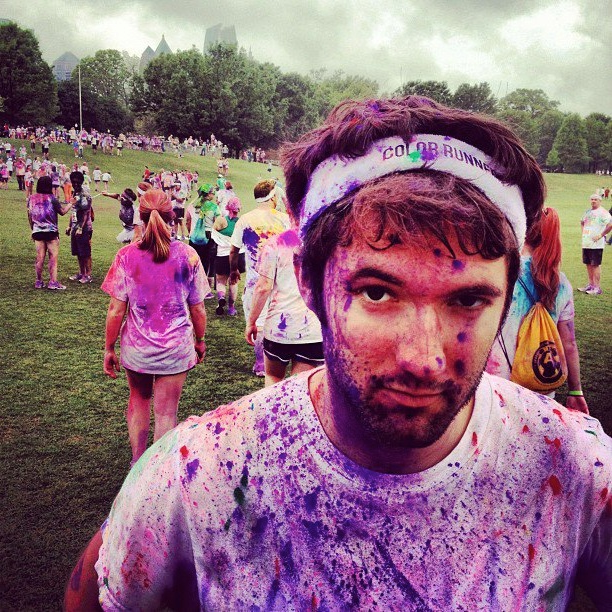 Back behind the microphone with Drew Hawkins. Drew is someone I met about 8 years ago as I was just firing up a single practitioner consulting service and we was working in Chicago at a semi-competitor. We were both banging the social media drum for our respective companies and believe it or not in 2008 there weren't a tone of voices in our industry so it was pretty natural we'd connect. Drew moved on to bigger and better things. Got married. Moved to ATL and got a legitimate job.
Drew's profile on LinkedIn is here and you can see his blog "Brainwads"" here. He heard I needed a guest on the podcast and viola – we made it happen.
Drew's an interesting cat who currently leads the digital marketing function at North Highland Consulting in Atlanta, spearheading social strategy, website redesigns and mobile strategy. He's also has been on the cover of a running book and an issue of TIME magazine (for you millennials a magazine is a compilation of blog posts printed out on paper and glued together.)
Take a listen as Drew provides the uplifting advice he wished he'd known earlier – "don't be in such a rush – you're going to work a long, long time."
Take it away Drew!
---
[soundcloud url="https://api.soundcloud.com/tracks/269024635″ params="auto_play=false&hide_related=false&show_comments=true&show_user=true&show_reposts=false&visual=true" width="100%" height="550″ iframe="true" /]
---